We shop business healthcare plans for privately owned businesses.
We have taken the last 12 years to research the best brokers and brokerage firms around the nation.
These brokers contract with us to bring you the highest-level business healthcare
solutions across the USA.
We are proud to introduce to America
JB Benefits 30-Day Fast-Track RFP
Saving employers both time and money on their business healthcare.
OUR UNIQUE VALUE:
We put a Zero-Deductible solution in every proposal
We deliver healthcare savings to you and your firm or You Pay Us Nothing!
Our specialty is converting your 2nd or 3rd largest operating expense into earnings
We don't believe anything should stand in the way of employers accessing the best healthcare solutions offered around the country.
Our Fast-Track-RFP puts solutions first.
We don't let existing broker relationships interfere with you fixing your business healthcare plan.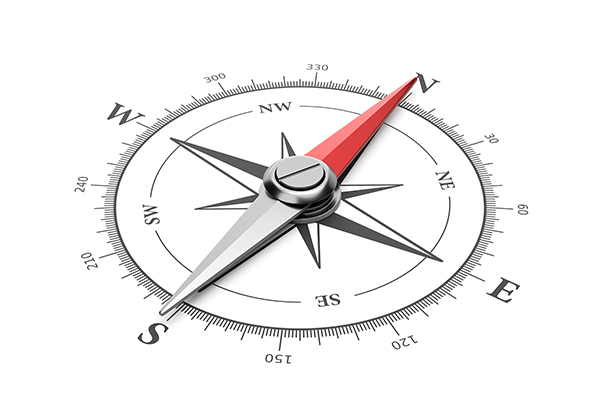 WE GET IT.
THE RFP PROCESS CAN BE CONFUSING AND OVERWHELMING!
Healthcare costs have risen 50+% over the last 7 years with no end in sight.
There is no 5-star rating system to find the best business healthcare solutions in the marketplace today.
It takes a lot of time and energy to put an RFP together. At the end of the day, companies still face rising healthcare costs with deteriorating benefits for their employees.
THESE QUESTIONS STILL REMAIN:
How can we find the right solution partners to include on our proposal requests?
Are we asking the right questions within our healthcare RFP?
How long does the RFP process take, and how will it negatively impact my HR and Finance teams?
Which healthcare philosophy fits best with our goals and company profile?
Which solution partners have proven track-records of success specifically in the area of business healthcare?
How can today's technology help us simplify the RFP process and assure success?
SCROLL DOWN FOR THE ANSWERS TO ALL SIX OF THESE PROBLEM QUESTIONS
The Solution:
JB Benefits Fast-Track RFP
WE'VE FORMED THE SYSTEMS –
YOU REAP THE BENEFITS
Solid Relationships with Major Firms
We have taken the last 12 years to develop solid relationships with the best brokers at top-level brokerage firms around the nation. These brokers are seriously committed to improving every aspect of the business healthcare model.
Templates and Questionnaires
We have developed templates of due diligence questionnaires that specifically target healthcare savings, with a strong emphasis on increasing the benefits to employees.
The normal RFP process can take as long as 4-6 months. We can deliver our Fast Track RFP process from beginning to end in as little as 30 days, saving you both time and money.
Matching Your Profile With The Right Solution
There are many different innovative approaches in today's marketplace. Choosing the proper solution partner is vital for your long-term success. A business healthcare program should align with your corporate culture as well as satisfying long-term budget goals.
Proof of Work & Innovative Excellence
Each solution partner included in our RFPs needs to include solid references from previous clients. These should also include any previous successes for companies within your size and industry whenever possible.
Fast Track RFP Technology
We provide each new client with our pre-formed Fast Track RFP Technology System. This ensures security and privacy is maintained throughout the process. Each bid is sealed and protected and also provides metrics to measure performance in multiple benefit categories.
We always encourage your current broker/brokerage firm to be included on all Fast-Track-RFPs
Our Consistent Purpose:
Significantly improve your healthcare benefits
Reduce your overall spend by 20%-60% or you pay $0.00
Implement effective cost-containment strategies
BUSINESS HEALTHCARE IS CRIPPLING AMERICA
BROKERAGE FIRMS ARE NOT GIVING YOU THE WHOLE STORY
HERE'S PROOF:
21st Century Custom Health Plan Management
Watch this 2-minute video, and then ask yourself:
Who's really monitoring your business healthcare program each and every month?
We're 100% focused on bringing your employees the highest quality healthcare available while saving you money
Alignment – Cooperation – Collaboration
Alignment with your corporate culture
Cooperation with your chosen partners and vendors
Collaboration with all members of your Leadership Team
JB Benefits Consulting is different from any type of company you have worked with before
We are a Pure Consulting Firm
We are not a company to be included in an RFP
We literally RUN the RFP for your firm, saving you both time and money
We contract with the best brokers inside the top brokerage firms nationwide.

Our focus is to fit you with the best brokers that specialize in specific solution categories of business healthcare.

Most companies are still relying on traditional healthcare offerings for their employees. The benefits have gone down, and healthcare costs have skyrocketed.

We believe this should stop, so we are leading the charge to reverse these trends.

We're not just fighting for you, the employer. We are also fighting for your employees.

We believe they deserve the best healthcare available to them in the marketplace.
Our Mission at JB Benefits is Simple:
Transform business healthcare by allowing Free Market Principles to flourish across America
We can work side-by-side with any brokerage firm in the country to deliver you
the most innovative solutions offered across the USA
No one wins alone
"Talent Wins Games, but Teamwork and Intelligence Wins Championships"
-Michael Jordan